Approximately 60% of people in the United Kingdom wear spectacles and it is only natural to want to wear something that is fashionable, to your personal tastes whilst also being practical. This is indicative that opticians have a challenging yet rewarding task of assisting a significant number of citizens to find the right glass wear. While the glasses must be functional, they must also be appealing and trendy. If you are seeking for such assistance, being aware of the options available for you is paramount. This article offers you critical information on the latest fashion in eyewear worth trying out in 2022.
Considerations to Make When Choosing Eyeglasses
Even before thinking about the latest eyeglass fashion, it is essential to determine the basis of finding the right product for you. They are:
This is the most important aspect of choosing the latest eyeglass fashion. There are many types of face's shape. To start with, you may have a round face, which is characterised with soft curves. The length and width of the curves has the same proportion. Second, an oval face has visible oval proportional length and width.
Third, a square face features well defined cheekbones and jaw lines. Fourth, oblong faces come with longer face with straight cheek lines. Fifth, a base-up triangle shape is characterised with a wide forehead and a narrow chin. Sixth, the A base down triangle shape has a narrow forehead and wide chin.
The colour of the latest frames for glasses trend must match your skin's tone. If you have warm skin tone, contrasting colours must be avoided. White and black frames are also not appropriate. The best options include: brown shades, beige, olive green, and light tortoise. Cool skin tones blend in perfectly with colours such as silver, white, black, pink, purple, grey, and dark tortoise among others.
Lifestyle and Personality
Whether you are looking for women's glass frames styles or aviator eyeglasses trend, always go for a product that matches your lifestyle and personality. The questions to ask are: What is your profession? Are you likely to be active on a regular basis? Do you need to have accessories to impress your clients or friends? Are you fun loving or reserved? As you answer these questions, you will find the right glasses in 2021.
Glass Trends In 2022
As you embark on a search for the latest look in eyeglasses, there are high chances that you will come across the following trends in 2022. Check out our cool glasses list below to work out which most popular and stylish glasses suit you:
The Cool Glasses List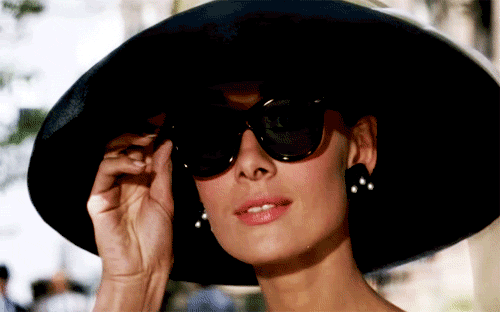 1. Geometric Shapes
2. Transparent Glasses
3. Slim Frames
4. Handcrafted Details
5. Outstanding Colours
6. Assertive Feminine Style
7.Natural Eyeglass Style
8.Blue Light Blocking Lenses
9.The Micro Cat-Eye Glasses
10. Oversized Frames
11. Hipster Eyeglasses
12. Classic Eyeglasses
13. Flat Top Line Eyeglasses
14. Round Glasses
or are you looking for Fashion glasses for men?
You will be reminded of mathematics lessons in 2021 as people explore geometric shapes in the eyewear world. The products are ideal for the young and vibrant people seeking to impress their friends. When combined with bright colours such as yellow, purple and light pink, these glasses are simply outstanding.
The ultimatum in trendy and stylish – the clear glasses trend, these glasses may be transparent but you won't be when wearing them. Although popular for many years they are making a recent comeback white and transparent frames are one of the most up and coming trends this season. If you wear transparent glasses correctly there is no reason why you cannot pull off this stylish trend. Very popular with women wearing light makeup to compliment the transparent frames.
People are finally ditching the thick glass frames and are embracing slimmer options. The lines are carefully sculpted to create a playful minimalist look. They have indeed become one of the most popular glasses frames for women and men. Regardless of your face's shape and colour, the product is just perfect.
People are now seeking to define their personality and lifestyle by incorporating handcrafted details on their glasses. Look for patterns and embellishments that create a thrilling feeling, and use them to define how the world looks at you. Be at liberty to choose floral designs to depict the colourfulness of your life or crystals to compliment your jewellery choices.
The world is now ready for people who choose to experiment with colourful glasses. You may want to join the club by opting for bright or even muted colours that compliment your skin tone and sense of style. One of the colours that fascinate almost every trendy person is wearing is the indigo blue. It creates a cool yet playful look on people from all walks of life.
In a world where everyone is allowed to embrace their gender and personality, glass manufactures are creating products for the bold woman. You can expect that assertively feminine glasses will be popular in 2022. The products feature small oval frames and cat-eye models. The finishes are likely to be shiny, soft and translucent. The colour options include pink and purple, the perfect fashion glasses for women.
Being one with nature is an assertion that both the spiritual and non-spiritual use regularly. It makes the decision of consumers to choose colours that depict the natural environment. The trend will continue in 2021, with people opting for earthly colours such as olive, pine and teak. The best thing is that the frame is likely to compliment all types of attire. Sustainable wood is one of the materials used to make such products. It does not only create an appealing look, but it also helps in the conservation of natural resources.
It is undeniable that people are spending more time on their screens. This has had a negative impact on their eyesight. Glass designers have come up with a solution by featuring blue light blocking lenses in the products. The light is emitted by electronic screens and sunlight. You will reduce eye strain by opting for the glasses. As people become aware of their benefits, the glasses will be purchased in bulks from 2022.
The style was popular in the 90s amongst the fashionable and daring people of the day. The trend is back in full force. The trick today is to ensure that the frame is super slim. The wings are also exaggerated for people seeking to accentuate slim silhouette. You can expect that more innovative products in the same line will be created in 2022 glasses, these are the perfect fashion glasses for women.
The oversized frames have always been a part of culture, no one can doubt these have always been stylish glasses. People who get tired of the extremely narrow frames will want something that grabs everyone attention. In 2021, people are likely to opt for butterfly and flared styles to depict a vintage yet playful style, a timeless eyeglass style.
As it is the case with many products, you are likely to be influenced by many celebrities to choose a certain type of eyewear. Popular entertainers are now choosing hipster eyeglasses because it depicts an urban and creative culture. With their thick and black frames, men can complement their strong and wild personality. The large square shape and edgy patterns are also worth trying.
Even more, you could go for the brow line glasses that mimic the eyebrow frame of your face. The hip culture loved this shape and style. The product is ideal for a person with a narrow face, and hence needs to create a sense of fullness. You will be drawing all the attention to the eyes and hiding every other flow on your face.
The classic glasses will never be out of style, since calling for attention is not everyone's piece of cake. Some people choose to maintain a formal, calm, and collected personality. If you happen to be in this category, you will be thrilled by the classic glasses, which feature minimalist design elements. The colours include: gray, black, and brown. You may also try to clear colours because they match with every complexion and outfit.
These glasses come with a flat top line to create a bold look. You can expect more people to wear them in 2021 as the world celebrates the confident person, who is ready to try vintage styles in modern times.
Round glasses are a very popular option, especially with men. Many different styles are available the most popular being ray ban round glasses. Round frame glasses are really bringing back the vintage vibes, they have been made popular by multiple celebrities including Elton John, John Lennon and even Gandhi in the past. Once again up and coming, there are a variety of different types of round glasses to suit all types of faces including clear round glasses, big round glasses, small round glasses and of course oversized round glasses.
Mens Glasses Styles 2022 – Best Fashion Glasses Brands
With such a large number of glasses brands making trendy glasses for men, it's difficult to know which brands make the right glasses style to fit you. We have compiled a list of some of the best glasses brands that make a wide range of men's glasses styles in order to help you decide what is the best glasses style for you, we have compiled a list for the best fashion glasses for men!
Gucci Glasses
Gucci Glasses are instantly recognisable and widely regarded as some of the best stylish eyeglass frames that money can buy
Oakley Glasses
From sports performance eyewear to stylish glasses, Oakley Eyewear boasts one of the largest selections of mens glasses, with something to fit everyone!
Calvin Klein Glasses
A household name, Calvin Klein make some great, trendy glasses for men.
Dior Glasses
Christian Dior adds his signature touch of class to each pair of Dior's stylish glasses.
Ralph Lauren Glasses
Regularly featured in top 10 lists for mens glasses UK, it is clear to see that Ralph Lauren is one of the best glasses brands in the UK & Worldwide.
Michael Kors Glasses
Fashion glasses for men at an affordable price point, Michael Kors Glasses Frames are widely available and always worth considering.
Hugo Boss Glasses
Synonymous with mens luxury high fashion, Hugo Boss Glasses manufacture an assortment of the best glasses for men on the market right now
Ray-Ban Glasses
Widely hailed as the most popular glasses brand for men & women alike, Ray Ban Glasses come in a variety of styles, with their Wayfarer & Aviator ranges being incredibly sought after worldwide.
Persol Glasses
Handmade in Italy, Persol Glasses feature some of the most stylish eyeglass frames that are available in the UK.
Moncler Glasses
Luxury & larger than life, Moncler Glasses are known for their vision, with their range of fashionable glasses embodying that ethos.
Emporio Armani Glasses
Emporio Armani have been producing trendy glasses for men throughout their ranges for several years, cementing their place at the pinnacle of mens glasses fashion.
Salvatore Ferragamo Glasses
As expected from the Italian brand, Salvatore Ferragamo offer their unique take on popular mens glasses styles.
Philipp Plein Glasses
With an expansive range that blends vintage and modern styles, Philipp Plein has a cool selection of mens reading glasses and mens sunglasses
Fendi Glasses
One of the most recognised high fashion brands worldwide, Fendi Glasses are a prime choice of trendy glasses.
Ace & Tate Glasses
Ace & Tate Glasses have proudly built their brand on high quality at a lower price point, producing some of the most stylish cheap mens reading glasses uk wide. 
Burberry Glasses
Burberry as a brand is known for its distinctive design and their stylish reading glasses are no different.
Oliver Peoples Glasses
Oliver Peoples Glasses are an LA export, bringing the signature Hollywood flair to designer glasses for men & women.
Tommy Hilfiger Glasses
An incredibly popular brand, Tommy Hilfiger, are a staple in glasses trends 2019 and have been in every year prior.
Thom Browne Glasses
Menswear maverick, Thom Browne Glasses are among the most distinctive glasses frame styles on the market.
Dolce & Gabbana Glasses
Another powerhouse of Italian fashion, D&G Glasses are perfect trendy glasses for men trying to make a statement.
Safilo Glasses
Elegant and practical, Safilo Glasses are an excellent option for mens fashion reading glasses.
Belson & Sons Opticians are passionate about offering a wide range of trendy glasses for men. To browse our selection of mens reading glasses, visit us in-store today at one of the below locations;
Opticians in Canary Wharf – London
Where Can You Find the Glasses?
Certainly, there are many prescription eyeglass trends 2021 that will continue to fascinate the world in 2022. You have a chance to make choices that usher in a sense of confidence and fun. Even so, you will be disappointed if your optician is not good enough to help you make the right choices. It is hence important to take time to research the best professionals in the United Kingdom. Here are some of the aspects to consider:
Certification and License
Good opticians are not afraid to show you that they are qualified to deliver services. They will display their license and certificates in their offices or on a site. Insist on viewing the documents before engaging any professional for service. You may also go through directories to find out if they are listed.
Go for opticians who have been in the industry for a long time because they can recommend some of the latest fashion in eyewear. Their prices are also likely to be competitive. Still, they can give you contacts of reputable dealers in complementary products such as eye creams.
Go for friendly opticians who can help you find exactly what you need, long gone are the days where glasses are not cool! The right optician will help you find the trendy eyeglasses you need.
Prescription Eyeglass Trends 2022
You are likely to be visiting an optician's office regularly for a checkup or changing the lenses. Always settle for friendly experts, so that you can make enquires without fear. Willingness to answer your questions promptly is indicative that they are trying to establish a long-term relationship with you.
All in all, you will find perfect glasses in 2022 after doing an extensive search on the trends and qualified professionals. Belson opticians as one of the best opticians in Essex offers family eye care and a wide range of optical services. The family-owned business has been in operation for over 50 years and caters for all budgets.
Book an appointment now for the best prescription eyeglass trends.
---
Also Read: Eye Health Tips
---